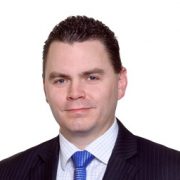 "Paul Higgins recent presentation at Mindshop's annual Australasian / New Zealand advisor conference entitled: 'Bringing the future into your advisory practice' was excellent on many fronts. Paul's ability to simplify the complexity out of the topics he covered and his practical insights on future trends resonated very well with our attendees. Paul also managed to tailor the messages he delivered to our target audience and to the overall conference theme which ensured a strong start to our conference. Thank you again for a great presentation."
"We at Our Community have been running conferences of thought leadership for over 1000 people for sixteen years and the presentation by Paul Higgins was mesmerising.  His command of the topic and audience was inspiring, visionary, and practical. Paul stared into the future while also being grounded in takeaways for every person in the audience.  Paul Higgins is not just highly recommended, he is a must see and must experience speaker."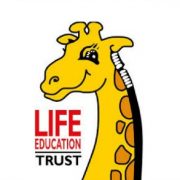 "Paul brought a higher level of thought to participants, lifting thinking from the usual annual cycle to challenge us on how we were responding to opportunities that already existed. It brought context to what we see as the important things now. You could see people sit up as they thought about what we do and what we can do. He didn't provide the answers, but empowered people to begin thinking of the questions our organisation needs to be asking ourselves "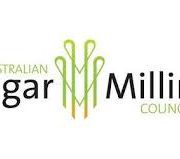 It was a genuine pleasure working with Paul Higgins (of Emergent Futures) on the energy security workshop for the Australian Sugar Milling Council recently.  Paul brought incredible professionalism to the role – a great balance of foresight, planning, engagement and rigour, resulting in a well executed workshop.  However the real value of Paul's involvement was based on his willingness to dig deeper into the issue, challenge industry and individual thinking – right down to post workshop follow up, and providing further strategy clarification.  I'd welcome the opportunity to work with Paul again.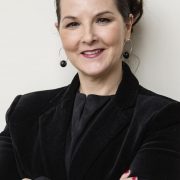 "When we engaged Emergent Futures to work with us on our strategic planning processes we were a little uncertain about how the process would go. It turned out that while we did not get what we originally thought we wanted, we got exactly what we needed. Because they shaped their approach to fit the organisation's needs and were  willing to stand up and challenge the way we did things we now have a flexible plan that fits the reality of our organisation and the environment we work in. We also have a strategic thinking framework that allows us to make responsive strategic decisions while still providing a strong governance structure for the board."
You definitely won't get a 'vanilla' presentation when you engage Paul Higgins. Paul is very connected to the world we live in and will immerse himself in your business in preparation for your event and deliver a thought provoking and insightful view of future possibilities. My advice is not to just engage Paul for a keynote – the best part is the exchange of ideas across the room when the presentation has concluded and everyone has something to say. Thank you for energising our recent Leadership Retreat Paul.

"Engaging Emergent Futures was one of the best things we did in our whole planning process. Their alternative perspectives and insights on how to think about the future were exactly what we needed to challenge our thinking and stimulate new ideas. Their approach also helped us frame challenging issues in a way that effectively communicated those ideas to others, which is something we couldn't have achieved by ourselves."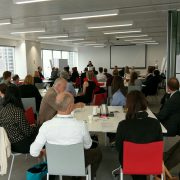 "Paul when we got your quote I must admit I gulped but in terms of the work that you have put in, the quality of the workshops and the outcome from the workshops I must say you have delivered well above what you have charged us"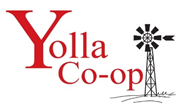 The interest that your keynote address created in our co-op was remarkable. All of our members, old and young, innovative and conventional, were all engaged and interested in your talk. I am still hearing really good things from your address weeks later.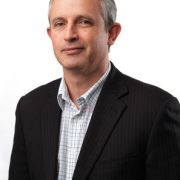 "Paul facilitated a meeting for Australian Dairy Farmers on a quite sensitive industry topic with a range of views from dairy farmers across the country.  He helped set up this important half-day meeting so it flowed well, conducted pre-meeting discussions to get people's views and managed a very large meeting with a very large number of stakeholders with diverse and passionate views very well. We found his forthright yet diplomatic approach and background knowledge extremely helpful and would not hesitate to use Paul's services again."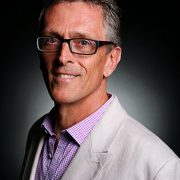 "Thank you for your input and helping us see the value in recognizing different patterns of thinking. We all came away with deeper insights and ideas and more importantly a commitment to test these ideas."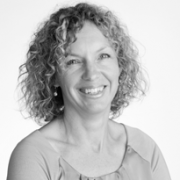 "As a result of holding this session we will be doing some new and different things in our organisation, there were immediate, tangible outcomes and benefits for us."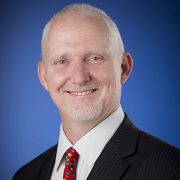 "Emergent Futures and Paul Higgins stimulated us to challenge our assumptions about how our organisation may develop in the future. They helped us clarify the path ahead and taught us how to factor in the inevitable disruptive forces and unexpected changes that are outside of our control"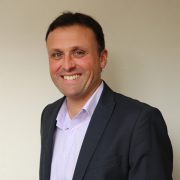 "As our keynote speaker Paul Higgins delivered a challenging and entertaining presentation that was tailored to our industry. 
Feedback from our conference delegates was very positive and I would recommend him in future. Some of the comment highlights are as follows:
Insightful
Fantastic presentation that set the scene for the rest of the conference
Wow, great presentation. Thanks, and I only wish Paul's allotted time was longer
Excellent! Very relevant to current market environment
A very useful and informative presentation
Paul Was rated overall the best speaker by the attendees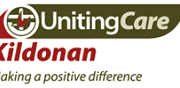 "Every organisation like ours needs someone like Paul Higgins to come in every couple of years and shake up established thinking, present new ideas and really challenge the organisation about its future business model and strategies. We are a different and much better organisation because of his involvement. "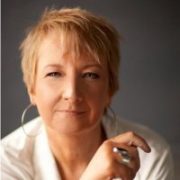 "I couldn't be more impressed at the professionalism and the commitment that Paul Higgins made to a recent Keynote Address that he gave at the National Small Business Summit. The presentation was informative, entertaining – he both delighted and frightened delegates. A sign of a good presentation is when speakers across the course of the day keep referring back to it and the key points that he made  – and that certainly occurred with Paul's keynote: The Double Edge Sword that is the future landscape for small business. What particularly impressed me was the effort that Paul put into preparing the presentation and ensuring that it would be well received – No pulling a set script off the shelf for this presentation.  Paul initiated lots of communication before the event, ensured that his examples and case studies would be relevant to our guests and was an absolute professional throughout.  Thanks Paul – I hope that we get to work together in the future"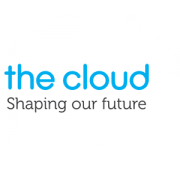 Paul Higgins was a keynote speaker for the recent Combined Scientific Meeting of the New Zealand Institute of Medical Radiation Technologists and the Australian Institute of Radiography. Paul presented on the future of healthcare referencing big data, artificial intelligence and robotics with relevance to the medical imaging and therapeutic disciplines of our profession. This is a big departure from the usual industry experts and Paul was extremely well received by our delegates with his entertaining and thought provoking keynote address. Paul was a pleasure to deal with and has continued to engage with our delegates post conference using our conference twitter hashtag, absolutely outstanding! 
Paul Higgins provided a keynote presentation titled "The Future: Trends, Insights, Possibilities" to the Inaugural Australian Sugarcane Industry Futures Forum in Mackay, April 2018.  Paul spoke with authority on a range of topics.  He challenged the audience to consider the big trends shaping our future and to better understand the customer of the future.  Paul gave a thought-provoking presentation drawing on a range of materials as well as his previous experiences within the agricultural research and innovation sector.  Paul was an active contributor to workshop activities over the course of the Forum and provided feedback after the event.  Thank you Paul for your informative, engaging and thought-provoking keynote presentation!
"Paul's presentation challenged the ideas and perceptions of our audience in a way that they appreciated which was exactly what we were looking for. It was a pleasure to work with him in preparing and delivering the presentation"
Sandra Hobbs
General Manager, Central Highlands Development Corporation.