Keynotes and Presentations
Communities in Control Conference May 2018
"We at Our Community have been running conferences of thought leadership for over 1000 people for sixteen years and the presentation by Paul Higgins was mesmerising.  His command of the topic and audience was inspiring, visionary, and practical. Paul stared into the future while also being grounded in takeaways for every person in the audience.  Paul Higgins is not just highly recommended, he is a must see and must experience speaker." 
Denis Moriarty
Group Managing Director, Our Community
Do you need a speaker to give a different perspective?
Futurist Speaker Paul Higgins will challenge the audience to think differently about what the future holds.
The biggest blockage to seeing future possibilities and risks is the limitation of our own perspectives and assumptions. Paul Higgins and the team provide tailored presentations for conferences, workshops, staff retreats and other events that are deliberately designed to provoke and challenge thinking.
The interest that your keynote address created in our co-op was remarkable. All of our members, old and young, innovative and conventional, were all engaged and interested in your talk. I am still hearing really good things from your address weeks later.
"Paul is a great speaker, he manages the audience very smoothly and has a fantastic sense of humour. He has and shows a lot of confidence and knows the strength of his theme very well, making of himself a wise and charming storyteller. "5 stars –  TEDxMelbourne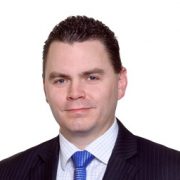 "Paul Higgins recent presentation at Mindshop's annual Australasian / New Zealand advisor conference entitled: 'Bringing the future into your advisory practice' was excellent on many fronts. Paul's ability to simplify the complexity out of the topics he covered and his practical insights on future trends resonated very well with our attendees. Paul also managed to tailor the messages he delivered to our target audience and to the overall conference theme which ensured a strong start to our conference. Thank you again for a great presentation."
Paul presented on the future of healthcare referencing big data, artificial intelligence and robotics with relevance to the medical imaging and therapeutic disciplines of our profession. This is a big departure from the usual industry experts and Paul was extremely well received by our delegates with his entertaining and thought provoking keynote address. Paul was a pleasure to deal with and has continued to engage with our delegates post conference using our conference twitter hashtag, absolutely outstanding! 
 "I couldn't be more impressed at the professionalism and the commitment that Paul Higgins made to a recent Keynote Address that he gave at the National Small Business Summit"
"The presentation was informative, entertaining – he both delighted and frightened delegates. A sign of a good presentation is when speakers across the course of the day keep referring back to it and the key points that he made  – and that certainly occurred with Paul's keynote: The Double Edge Sword that is the future landscape for small business."
You definitely won't get a 'vanilla' presentation when you engage Paul Higgins. Paul is very connected to the world we live in and will immerse himself in your business in preparation for your event and deliver a thought provoking and insightful view of future possibilities. My advice is not to just engage Paul for a keynote – the best part is the exchange of ideas across the room when the presentation has concluded and everyone has something to say. Thank you for energising our recent Leadership Retreat Paul.
Really good topic for the group to think about future thinking, often get caught in the day to day operations or single year planning,
Really liked our speaker today, I would have happily listened for longer as I feel he had plenty more stories to tell,
Great presentation and topic today,
Paul's presentation was great, lots of useful ideas and insights
Key takeaway for me was the Wardley Mapping model, I am keen to have a go at this,
Great subject,
Thought provoking particularly as we approach our strategy day,
Great presentation and I loved the examples shared,
Some key take-outs on long term thinking approach to risks, very well presented,
Very smart person!
thanks for an enlightening session this morning., I hope we can do it again with another of my syndicates later this year.
Costs for our keynote and presentation services will vary depending on client requirements and nature and location of the event. We believe in the co-creation of value so if you can create value for us around your event we may agree to waive part of the fee.
Paul presented to the NAB mortgage brokers professional development day on May 27th, 2020 on what might happen in Australia over the next 12-18 months in the face of the COVID – 19 Pandemic
Here is a 2-minute excerpt.
Paul Presented to the Communities in Control Conference on May 29th, 2018.
This is the opening 9 and a half minutes. You can see another section further down the page
This is the second part of Paul's Keynote to the Communities in Control Conference May 29th 2018