Our Red Teaming Consultants
When you engage us in red teaming exercises to ensure that your strategy, plan or project is as robust as it possibly can be, we will create a team from our experienced and diverse group of red team consultants. The team we will create will be dependent on the type of company you are, the landscape in which you are operating and the specific details of the strategy, plan or project you are seeking to challenge. As part of the process you can request specific team members from our list below.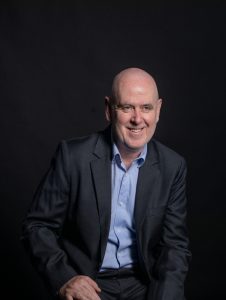 Paul Higgins – Lead Facilitator
Education/Training
First-class degree in veterinary science, research degree in diagnostic technology, Masters degree in Strategic Foresight, Facilitator certification in platform strategy from Boundaryless. Graduate Williamson Community Leadership program
Experience
Experience at board and executive level in food supply chains from farm to retail. Experienced in politics and agri-politics. Foresight and strategy consulting in the agricultural, banking and investment, not for profit, government, NGO, telecommunication and council sectors. Experience on multiple commercial and industry boards. Experience in venture philanthropy.
Special Interests
Foresight and strategy, technology and its effects on business models, Wardley mapping, platform strategy, agriculture, politics, and new organisational structures.
Marcus Guest – Consultant
Education/Training
MBA (strategy), Warwick Business School (UK), practitioner and trainer of Wardley Maps, certified Cynefin practitioner.  Teaches master's level program in Complexity & Innovation at the National University of Science & Technology (MISiS), Moscow (Russia).
Experience
Ten years in general manager roles for a Scandinavian multinational (based in Asia), a US-professional services firm and a Russian holding company (both based in Moscow).  Three years as a strategy consultant in a Big 4 firm focused on M&A/Integration and Foreign Direct Investment.  Currently heads own boutique consultancy firm providing training and support in using Wardley Maps for organisational development and making strategic moves in medium-sized commercial firms and teams in large organisations.
Special Interests
Wardley maps: real-time strategy & management by principles. Complexity and innovation.  Foreign Direct Investment.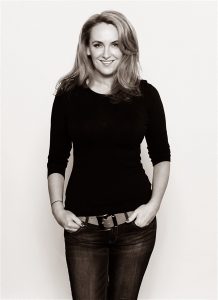 Diana Elliot – Consultant
Education/Training
Diana studied Economics/Commerce at the University of Melbourne and has a Diploma of Arts (Professional Writing and Editing) from RMIT.
Experience
Diana has significant experience developing and implementing communication campaigns and materials for VMIA, Victorian Building Authority (VBA), Municipal Association of Victoria (MAV), BHP, WorkSafe, the Institute for Safety, Compensation and Recovery Research (ISCRR), the Transport Accident Commission (TAC)and Able Australia. Other clients include: Australia Post, Employers Mutual Limited (EML), Kildonan, Comcare, IAG and CGU
Special Interests
A passion for turning complex or technical information into a strong narrative that resonates with target audiences. Working on projects that have a social or behavioural change aspect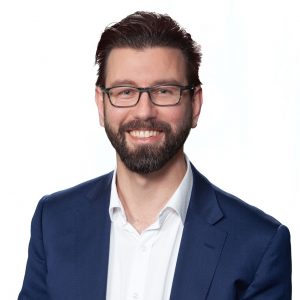 Stewart MacLeod – Consultant
Education/Training
Honours degree in politics, graduate certificate in business management. Accredited Practitioner of Human Synergistics' Leadership Impact and LSI tools. Alumnus of The Cranlana Programme and Williamson Community Leadership Program.
Experience
Has held senior leadership roles in Victoria's public sector for over 15 years. Highly experienced facilitator with extensive experience in strategic design and implementation. Excellent communication and relationship management skills, including writing and presenting briefs for Boards and government.
Special Interests
Strategy, public service, applications of gamification and building community leadership
Melissa Grenville – Consultant
Education/Training
Bachelor of Arts, with a Community Development Major.  Extensive training and development in the not for profit and philanthropy through Philanthropy Australia and the Fundraising Institute of Australia.
Experience
Extensive experience in the not for profit sector at executive and board levels, incorporating strategy, diversifying investment and fund development, management, brand development and communications.  Experience in corporate social responsibility. Experience in venture philanthropy and philanthropic investment.  
Special Interests
Venture philanthropy, not for profit sector, corporate social responsibility
Philp Higgins – Consultant
Education/Training
Masters Degree in Business Administration
Experience
35 years of operational, procurement and general management experience in manufacturing across a variety of industries, including petrochemical, aircraft, food packaging and agribusiness rising to a C-level executive in a US$4 billion business. Now CEO of Parwan Valley Mushrooms
Special Interests
Lean manufacturing, strategy, problem solving, team building.
Bec Kempster – Consultant
Education/Training
Bachelor of Commerce from the University of Melbourne.
Experience
15 years of experience in marketing, specifically digital and brand strategy, working with both consumer facing and B2B businesses. Property project management for both Coles and Kmart. Former CEO of The Churchill Club, an association advocating for emerging technologies. Extensive experience in facilitating panel discussions on new technologies. Now CEO of online business education company, Archibiz.
Special Interests
Digital and brand strategy. Business strategy for SMEs. What's new next in technology and its' impact, specifically in Food, Agriculture & AEC industries.
Michael Kemp – Consultant
Education/Training
Honours degree in Science.  Graduate Diploma in Business, Organisational Change and Development. Facilitator of leadership programs, behavioural styles (eg DiSC, MBTI etc) and numerous other behavioural and change programs.
Experience
Broad range of industry experience including, State Government, asset management, mining, heavy industrial, financial services (superannuation and banking), postal, higher and vocational education and contact centre sectors in the Australia / New Zealand and South East Asian markets. Typically works in projects teams with the objective to drive internal process and productivity improvements.
Special Interests
Leadership and behavioural styles. The impact these two items have on individual and teams performance.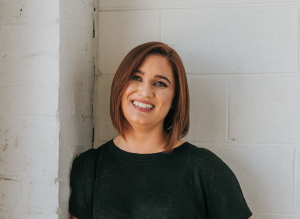 Gretchen Scott – Consultant
Education/Training
Bachelor of Commerce in Operations Research and Strategic Management, Diploma of IT, 
Experience
Experience at senior management and executive level in operations across a variety of sectors. Experienced in corporate training programs and technology education. Significant experience on NFP committees and boards, across sports, education and technology sectors.
Special Interests
Equalising technology in society and breaking down the digital divide between technologists and humans. Adult education in the technology industry.
Education/Training
Bachelor of Commerce from Melbourne University. Training and professional development in NFP governance through the AICD.
Experience
Senior executive with CEO, general management and Board experience gained primarily in fast moving consumer goods. Broad range of corporate structure experience – multinational, ASX listed, cooperative and family business, in both Australasia and Asia. Founded and built a marketing and market research agency.  A proven track record in adding value to blue chip brands through transformational change.
Special Interests
Building and growing brands. The innovation process from idea through development and commercialisation to launch.
Michael Short – Consultant
Education/Training
Bachelor of Commerce (Economics, Philosophy, Commercial Law), Scholarship with Fondation Journalistes en Europe , Journalism Graduate Program (1985), The Age, Melbourne
Experience
35 years in media in Australia and Europe, and a decade in not-for-profit organisations and social enterprises. Formerly, The Age's chief editorial writer, as well as a columnist and opinion editor. Board member and ambassador for several organisations. Three start-ups at the executive level. Chief executive, editor-in-chief, commentator, reporter and interviewer. 
Special Interests
Evidence-based economic, social and fiscal policy, media strategy; political transparency and accountability; social justice issues especially around family violence, drug policy, refugee policy, inequality and mental health issues
Reanna Browne – Consultant
Education/Training
Bachelor of Business (human resources/management), Masters Degree Strategic Foresight.
Experience
Academically trained and experienced Futurist with a background in strategic foresight, strategic workforce planning, business/workforce strategy, HR and organisational design and development. Previous experience as an in-house futurist, start-up executive and senior roles across the public service. 
Special Interests
Futures of work, workforce futures, strategic workforce planning, workforce strategy, workforce transformation, organisational design and development.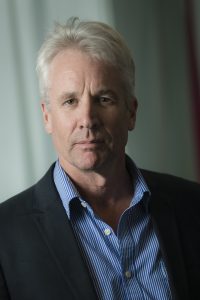 Andrew Spencer – Consultant
Education/Training
Degree in agricultural science from the University of Melbourne, Fellow of the Institute of Managers and Leaders, Associate Fellow of the Australian Rural Leadership Foundation.
Experience
Experience at executive level in agricultural and food industries including research and development, marketing, policy and advocacy. Board experience as, amongst others, Chair of the Australian Farm Institute and Director of the Grains Research and Development Corporation.
Special Interests
Stakeholder engagement for member based organisations, industry service models, agricultural governance, shifting production to consumption orientation.
Andrew Wilson-Annan – Consultant
Education/Training
Honours degree in Actuarial Mathematics from Heriot Watt University, Edinburgh.  Graduate Williamson Community Leadership Program.  Graduate AICD.  Member of Cranlana Program Alumni.
Experience
Deep experience in financial risk management at executive and management levels over 30 years incorporating organisational purpose-led strategy, product development and operations in Australia and Europe.  NFP board and committee experience across community accommodation, youth mental health and gender justice in disasters. CFA Firefighter over 20 years.
Special Interests
Technology and process to provide digital experience for humans.  Curiosity in joining the dots, identifying opportunities that provide outcomes with purpose.  Developing community resilience.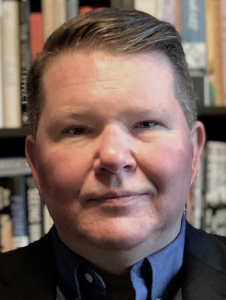 Education/Training
Christopher has a Ph.D. in Political Science (Political Theory, Policy Studies) and a Certificate in Social Theory from the University of Kentucky.
Experience
Over 25 years of experience leading strategy and research projects in sustainable community development, higher education and information technology working with leaders in state and local governments, political campaigns, nonprofit organizations and colleges & universities. 
Special Interests
Using scenario planning and immersive foresight techniques to anticipate previously unforeseen consequences of policy and technology decisions. Finding the opportunities at the intersections of sustainable community development, education and technology to build y'allternative (inclusive and hopeful) futures. Digging in unexpected areas and learning from Encounters with The Weird.